Description
---
Timeweb Company is one of the leading hosting providers existing since 2007. It offers the tariff plan - 2xEterno [Bitrix] and such functions and possibilities for you site as:
- Own members area

- MySQL5, PHP5, Zend, phpMyAdmin

- Perl5, Parser, Python

- Support for SSI, WAP, C + +, cgi-bin

- SSH, sFTP / FTP access

- Support for an unlimited number of domains

- Manage DNS

- Access and Error logs ( server logs ) , server statistics

- Management . Htaccess, own error pages

- Unlimited and free traffic

- Web- File Manager

- Scheduled Task Management - Cron

- Secure POP3, IMAP services for remote-mail

- Secure Web-based interface for working with mailboxes

- Secure SMTP server to send mail

- Backup ( performed by internal regulations )

- SMS- notification setting on the main events on the account Jabber server management

- Customer support 24 x 7.
---
Have you found an inaccuracy in the tariff plan description? Please,
contact us
and we will amend.
Tags
---
24x7 Support
,
Angular JS
,
Apache
,
Cron
,
EMail
,
Jabber
,
JavaScript
,
Linux
,
MySQL
,
Perl
,
PHP
,
Python
,
SSH
Reviews web-hosting
---

Timeweb

1 Host

1&1

1Gb

Fatcow

GoDaddy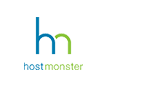 HostMonster

MochaHost

247 Host

UK2

Jino
---
---
Related plans
---
Popular plans
---