Description
---
1Gb Company is one of the leading hosting providers existing since 2002. It offers the tariff plan - Standart and such functions and possibilities for you site as:
- CPU load of 5%

- .htaccess, mod_rewrite, php.ini

- PHP, Perl, SSH / SCP, SVN / WebDAV, Jabber

- ASP.NET, ASP.MVC, Rewrite

- 5 mySQL databases, Postgres

- Domain RU, Russian Federation as a gift

- The test period for all services - 10 days.

- Get hosting without payment, check if it works!
---
Have you found an inaccuracy in the tariff plan description? Please,
contact us
and we will amend.
Tags
---
24x7 Support
,
Angular JS
,
Apache
,
ASP.NET
,
EMail
,
Jabber
,
JavaScript
,
Linux
,
MySQL
,
Perl
,
PHP
,
Russian
,
SSH
,
SVN
Reviews web-hosting
---

Timeweb

1 Host

1&1

1Gb

Fatcow

GoDaddy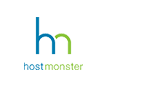 HostMonster

MochaHost

247 Host

UK2

Jino
---
---
Related plans
---
Popular plans
---